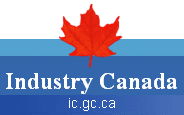 Earlier this year we were told to expect enforcement in October of 2012, but due to some unforeseen delays in the regulation process the Minister of Industry, Christian Paradis, has indicated we will see enforcement pushed into 2013.
Source: Financial Post – Canada's anti-spam law won't take effect until 2013
What's next with CASL?
Industry Canada is still expected to provide Draft regulations that will be open for a short (30 day?) comment period. The comments received during this time will help address the final and missing pieces of the legislation as well as announce the enforcement date.
I'm not expecting these will cover anything more than the previous draft from Industry Canada had published in July of 2011 (covered here: Industry Canada Regulations for CASL), and I would not be surprised if they only touched on a portion of these older regulations where some additional clarification may be needed.