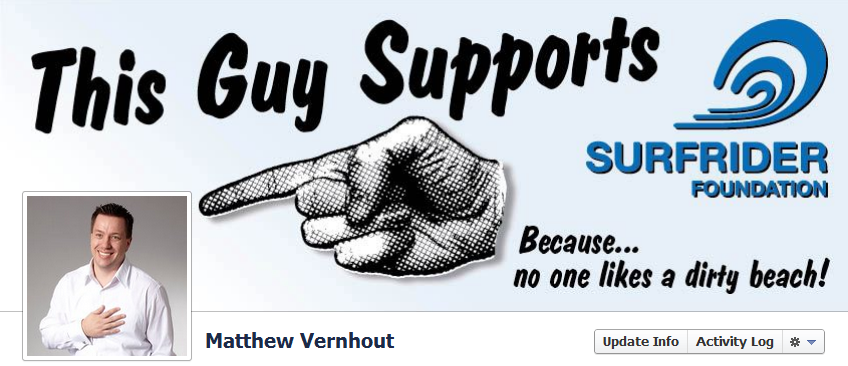 I'm starting to see a number of good Facebook programs being built by companies, but many of these focus on a new App or a new Open Graph plugin for sharing content from the advertisers or publishers own site, and less on getting your fans to promote an organization directly. Today I saw a program from the Surfrider Foundation to supply new Facebook Timeline Cover Photos images for their fans that were unique and tailored to the fans personality. I admit these are not new – having images going back as early as January – but I just noticed these today as they uploaded a new round of photos. Offering customized cover photos for Guys/Girls and Groms (young surfers), even some environmental awareness photos in time for Earth day.
Creating these types of Cover Photos are popular for brands to make to promote their own page, but these stood out to me because the main purpose is to get fans to update their Cover Photos with your logo and a message that resonates with the individual (See above for my new profile).
It`s good to see innovation like this from the Not-for-Profit sector as it`s an easy and affordable way to increase reach and awareness of your cause.
Have any other examples of programs operating like this? What are you doing to take advantage of your fans and influencers on Facebook?
More Examples: