Microsoft announced the creation of Microsoft Business Profiles in late 2018 and pivoted to Bing Pages in 2019. The intention of Business Profiles, and now Bing Pages, is to provide a place for businesses to manage promotions and social integrations for your brand. Basically, this is Microsoft's answer to Google Plus profiles for businesses.  
Joining this program has three key benefits:
Enrich your presence on Bing 
Become discoverable in Windows 10 search 
Enhance your brand's presence in Outlook 
How to get started:  
1 Head over to the Bing Pages getting started page 
2 – Fill in social profiles, contact information, and a short description. Add as many profiles as you can because it's a manual process requiring review by the Bing team to add additional accounts later.  
3 – Wait to be verified for a Bing Page. (In our test case, it took approximately one week.)
4 – Log in with your Twitter account associated with the profile.
5 – Edit items as you need. The page will be pre-populated with your social icon from Twitter and links to the pages supplied during registration.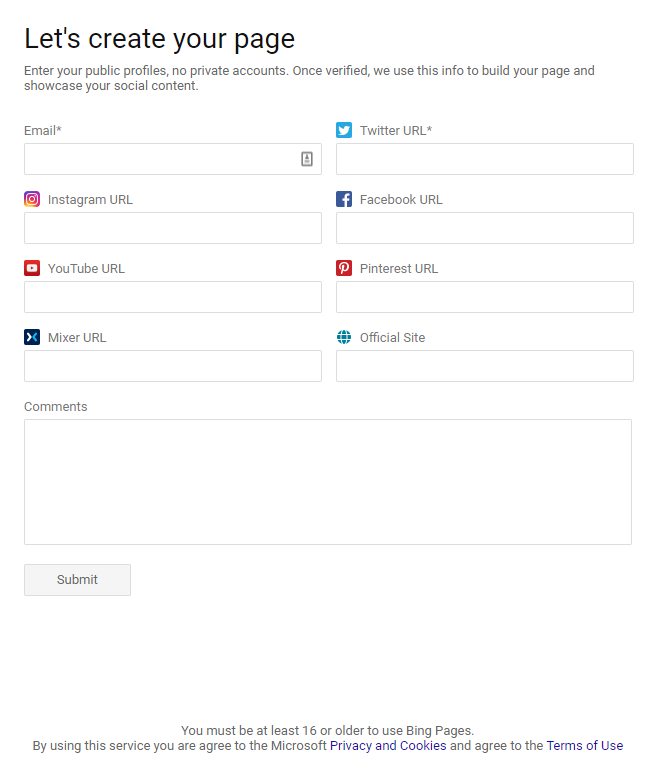 What you'll find on the account management page
On "Your page" you'll find content blocks for your social profiles; Twitter, Instagram, YouTube, etc.
On the "Promotions" tab you'll find analytics for any promotions you might run under your account. This includes the content, number of views, and the engagement.
On the "Analytics" tab you'll find a summary of the engagement on your various posts and social accounts included in your Bing Page.  
Your Page:  
Information and summary of the social media posts that your brand has shared.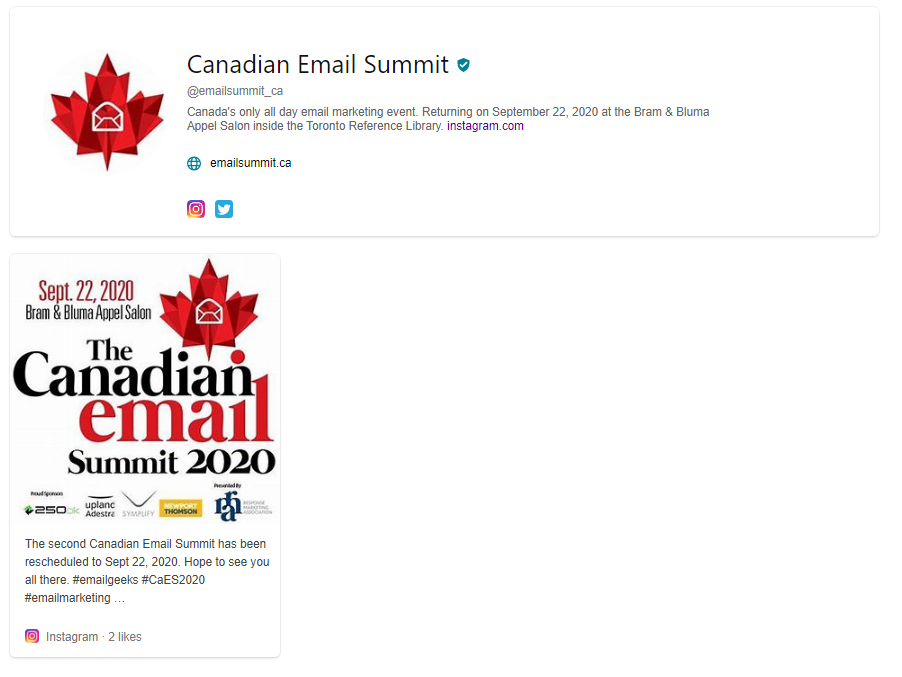 Promotions:
A review of all your past page promotions and available posts for future promotion.
You can set several different options here, such as:
The types of information being shared
The geographical regions it is relevant to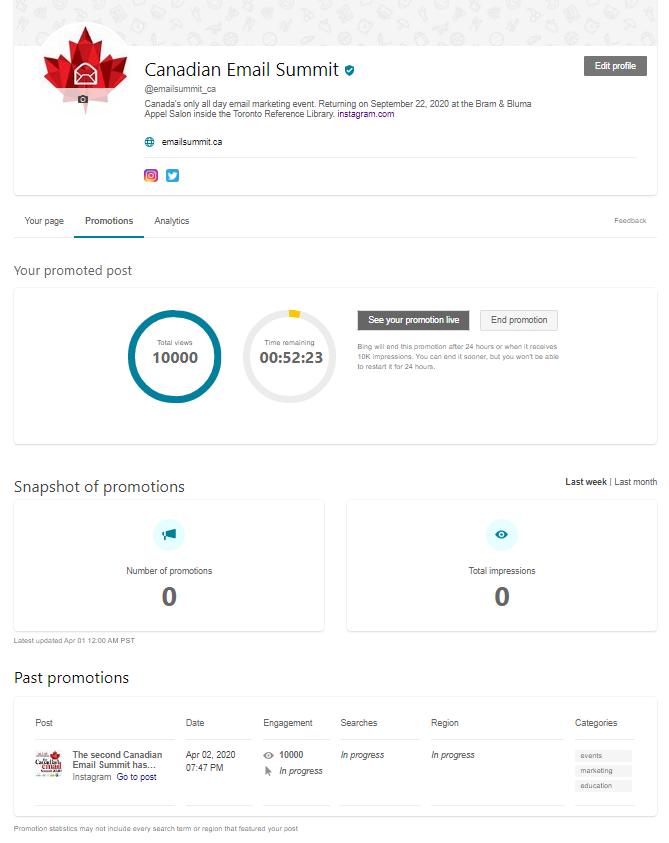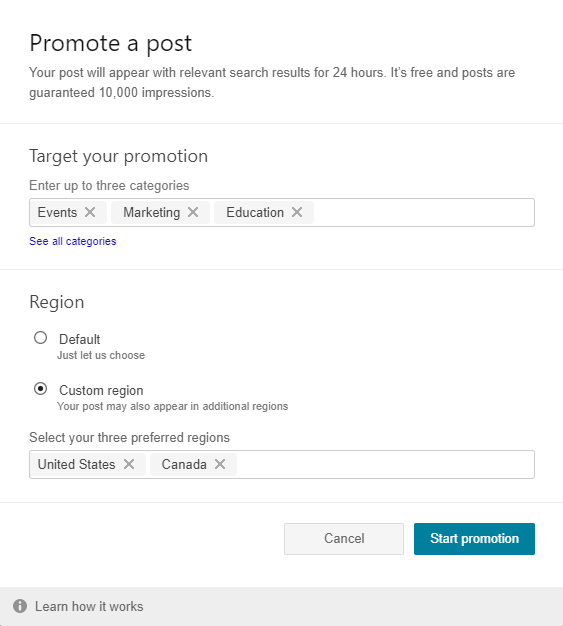 Analytics:
A summary of how your promotions worked and how many users engaged with your brand.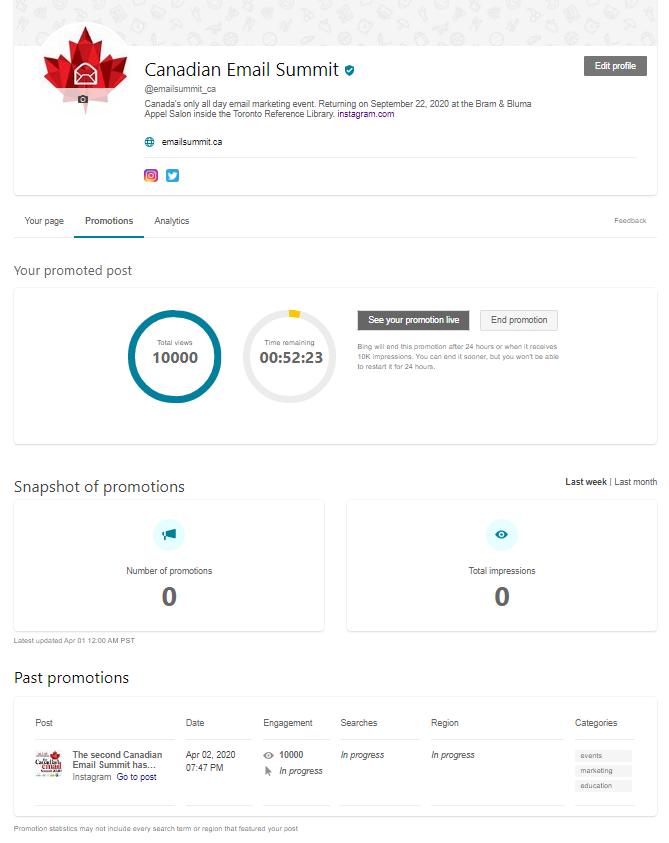 How to update your page once it's live:
Currently the Bing Pages team requires all changes, promotions, or branding requests for outlook.com to be manually reviewed by one of their team members. This is accomplished by emailing the required change to the Bing Pages team at their main support email address. You'll get access to this as part of your account's setup.  
Requesting updates or additional social networks being added will then be reviewed and if the team can validate the information, it will be updated in your account.
It's important to note Bing Pages do not currently support RSS feeds or blog content.  
Example pages: