What's wrong with this picture?
About The Author
Matthew Vernhout is a digital messaging industry veteran and Certified International Privacy Professional (Canada) (CIPP/C) with nearly two decades of experience in email marketing. Matthew is a trusted industry expert, recognized as the 2019 EEC thought-leader of the year, and speaks frequently at email marketing and technology conferences around the globe.
Related Posts
July 2, 2008
Search EmailKarma
Recent Posts
EmailKarma on Instagram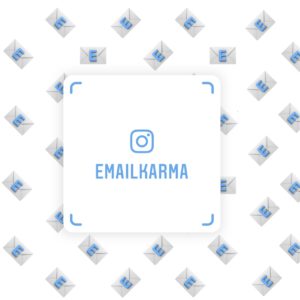 Support these EmailGeeks!
Deliverability Inferno: Helping Email Marketers Understand the Journey from Purgatory to Paradise – Chris Arrendale
Email Marketing Rules: Checklists, Frameworks, and 150 Best Practices for Business Success – Chad White
Holistic Email Marketing: A practical philosophy to revolutionise your business and delight your customers – Kath Pay